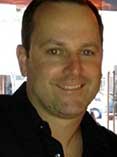 Pete Tartaglia
Pete Tartaglia has earned the reputation of being one of reality television's most trusted and well-respected showrunners.  He started his career in television in 2000, and has since produced programs for Bravo, Fox, OWN, VH1, CBS, ABC, Style, MTV, USA Network and the CW.
Tartaglia received his Bachelors of Arts from Marist College in upstate New York, where he excelled as an elite rower at the national level.  Upon graduating, he was on a successful career path as a sales trader on Wall Street but after four years working in finance, Tartaglia decided to switch gears and move out to Los Angeles to pursue a long held desire for a career in television. Starting back at the bottom, his first job was as the assistant to Douglas Ross, the President of Evolution Film Media, which was responsible for producing the first seasons of "Big Brother" and "Fear Factor."
Tartaglia quickly moved up from being an assistant into story and producer positions on several top reality shows including "Big Brother," "Hells Kitchen,"  "Temptation Island," "The Family," and the reality movie "The Real Cancun."
In 2005, Tartaglia was given the opportunity to showrun a new Court TV series called "Beach Patrol," documenting San Diego lifeguards on their rescue missions.  The success of the first season paved the way for a franchise of the series, following lifeguards in Hawaii, Miami and Huntington Beach. When Hurricane Katrina hit, Court TV sent Tartaglia down to New Orleans to produce a one-hour special following the Lifeguards as they risked their lives searching for survivors amongst the carnage of Katrina. This critically acclaimed documentary, "Unexpected Heroes: Mission Katrina" won a Telly for Outstanding Programming.
In 2006, Tartaglia was tapped to showrun a fledgling new series called "Real Housewives of Orange County." He and his team helped to build on the first season's success by creating the signature style of the show that continues today with the rest of the "Real Housewives" franchises.  He went on to showrun seasons three and four of the series before bowing out to take on new challenges. 
Tartaglia's success in transforming show concepts into hit reality programs prompted Mark Burnett to hire him to executive produce a pilot following former "The Hills" star, Audrina Patridge. This pilot eventually sold to VH1 in 2010 for a ten-episode order.
In 2010, Tartaglia teamed up with Allison Grodner to executive produce a wish fulfillment/makeover series for the CW called "Plain Jane." After airing in the US, Sony TV sold the show, hosted by British fashion expert Louise Rowe to countries in South America and Europe.
In 2011, Tartaglia joined forces with Ryan Seacrest to executive produce the first season of "Shahs of Sunset," a docu-series for Bravo following a group of wealthy Persian-Americans in Beverly Hills.
Tartaglia headed to New York in January 2013 to showrun a new docu-comedy series for USA Network called, "Partners in Crime," about two larger than life criminal defense attorneys. The series is scheduled to premiere by the end of the year.
Currently, Tartaglia is showrunning a new docu-comedy series for the Oprah Winfrey Network featuring a prominent NBA basketball player and his family.
Tartaglia's greatest accomplishment by far is his family. He is married to writer/ producer Rishika Advani and they have two beautiful and highly entertaining kids, Maya who is six and Marco who is four.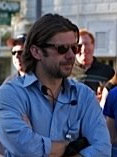 James Armstrong
James Armstrong is an English born Stuntman/Stunt Coordinator and member of Armstrong Action, the largest privately owned and most comprehensive family operated Stunt facility company in the world. He is happily married with two beautiful children and lives in Studio City, Ca. During his childhood, James spent a lot of his time on movie sets alongside both his Father, Andy Armstrong & Uncle, Vic Armstrong. (Both also highly regarded in the Stunt Industry).
This early, but consistent exposure to movie production & stunts in particular, gave James both the bug for movie making, but also served as an incredible apprenticeship into the world of action in cinema. Years later, James has since stunt performed in, or coordinated, many studio action sequences. Most recently including, Sony's soon to be released "The Amazing Spiderman II". Other titles include, "The Amazing Spiderman I", "The Green Hornet", "Thor", "Jack Reacher" and many more.
He's worked for nearly every major studio in Hollywood, including Sony, Paramount, Warner Brothers, MGM, Fox, Universal and several others, not mentioning years of his television work with several networks, including the Fox TV hit show "Prison Break" in which James doubled the lead while the show ran it's course over 3 + years. His work in film has spanned many continents, on projects that range from small to summer blockbusters but James still works in TV when he can, only recently joining the team on Marvel Studios/ABC hit show 'Agents of Shield' as a Stunt Coordinator. James has also worked as a Director for 'Al Gore's current TV's network, viewed in the US and UK in more than 51 million households.